See What Our Dear Customers Have to Say
Experience since 1984, with thousands of clients proudly served, our focus is always quality work that gets completed with the utmost precision, with focus on customer service and on-time delivery. We are a friendly and respectful family owned and operated business. And as you can see below, our customers appreciate it.
Craftsmanship and Professionalism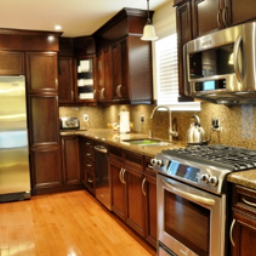 We are so pleased with the kitchen. Everyone is amazed at the seamless installation. We want to thank you and commend you for your craftsmanship and professionalism.
Nancy & Keith - North Bay
Patience and fantastic service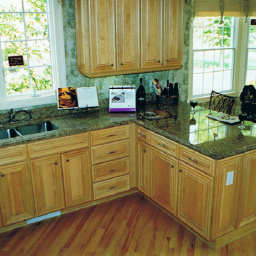 Just a quick note to thank you for everything you have done. I can't stop staring at my kitchen. We can hardly wait to show it off!
Thank you for your kindness, patience and above all, fantastic service. You have been an absolute pleasure to work with.
Maria & Rob - Timmins
Favourite place in the house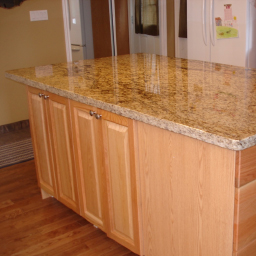 l have attached a couple of pictures of the granite countertops.We love them. It is our favourite place in the house. I tell everyone there is no other way to go!
We may be building again in the late spring. You will be one of the first people I call to book. Thanks again!
Val & Geff - Cochrane
Better than anticipated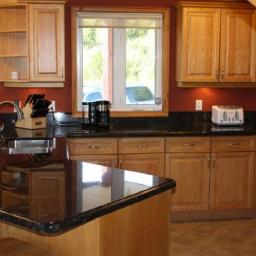 l have to say the countertops are absolutely beautiful and look better than l had anticipated. Your crew was very professional and the house was very clean. Jim appreciated this very much.
Thank you very much for the quick and professional service. We are more than happy and would be available anytime for any references you may need.
Kim & Jim - Temagami
Wonderful job from start to finish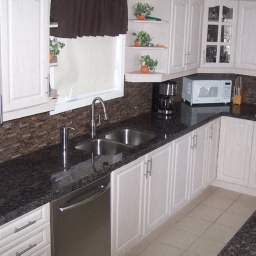 I just wanted to say thank you for the wonderful job you have done from start to finish on our granite countertops. The island countertop turned out better than I had ever imagined. We simply love it. I added backsplash which finishes the look and complements the granite.
Thank you again. I will be recommending you to all my friends and family.
Sandra & Steve - Cache Bay
A worry free process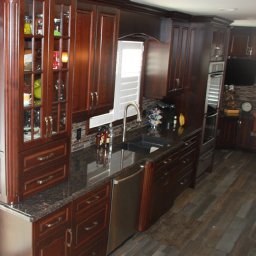 Thank you both for all that you have done for us, and for your patience. You made the entire process comfortable and worry free. We have received nothing but raves about our kitchen; in particular, our countertops.
Please know that should anyone ask our opinion, it will be our pleasure to offer you and your company our enthusiastic recommendation.
Rob & Lara - North Bay
Looking forward to future projects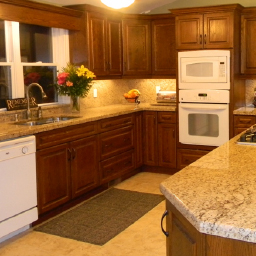 Paisley Park would like to take this opportunity to sincerely thank each and every one of you for your professionalism and team work to ensure the countertop project was completed on schedule.
We are thrilled with the finished product and look forward to working with you on future projects.
Paisley Park
Recommended to all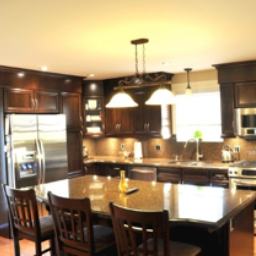 We are extremely pleased with your product, the installation, the whole process. Everything is done in a professional manner. Should you ever need any references, please do not hesitate to call.
It was great doing business with you. I am recommending you to everyone.
Helène & Daniel - Verner
Much care for the clients and work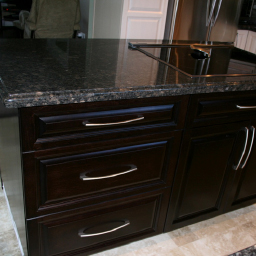 It was great to see how much you care about your clients and your work. The job was done with great professionalism.
We had a few people at our house since you came and they all think that the granite looks so good. We would like to thank you again and we will make
sure to promote your business. Merci beaucoup!
Michel & Gisèle - Temiskaming Shores
Job done one day early!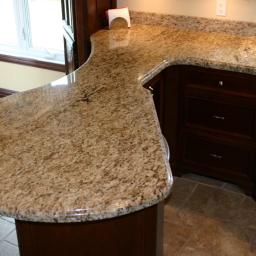 Thank you very much for supplying and installing the beautiful granite countertops! Your staff was very courteous and we were very impressed to have the job completed one day earlier than promised.
Everyone who sees the change is very impressed. We will certainly recommend your product to our friends and others who may be interested.
Your price was very reasonable!! THANKS AGAIN!!
Brian & Tammy - Timmins
Great group of workers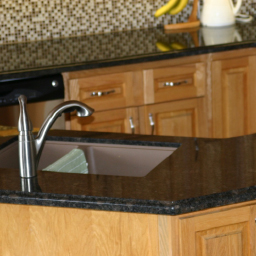 The counter looks great. You know the saying… happy wife, happy life!
I must say the group of guys you have were very pleasant. It is nice to see a group get along very well.
Bonnie & Peter - North Bay
So pleased with our countertops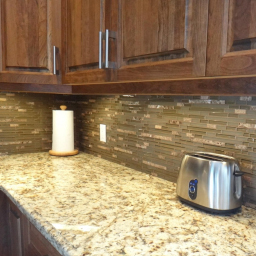 From the beginning, you were willing to drive two and a half hours to our place to show us all your samples at no charge. It made the whole process so much easier to actually look at the large samples in our own kitchen, with our wall colours, cabinets and lighting. So much nicer than looking at a huge slab on its side in a warehouse. We struggled to choose before this, but we immediately came to a conclusion on what we really wanted and placed our order right away.
Estimated delivery was four weeks. NMG had a change in their schedule and our countertops were installed in three weeks. Awesome! Paul and his team arrived on time, laid out floor coverings and began the install process. Within a few hours the job was complete and our place left spotless. Thanks Barb, Paul, and everyone at NMG. You are all true professionals and we highly recommend your company.
Marg & Bob - Parry Sound
We share your name with all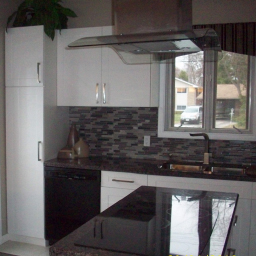 Just a few pictures of our new kitchen blended together with some beautiful granite countertops. Thanks for all your suggestions, help, great workmanship and speedy service.
We have had many admirers and share your name with all of them.
Linda & Garry - North Bay
Making Christmas a little more beautiful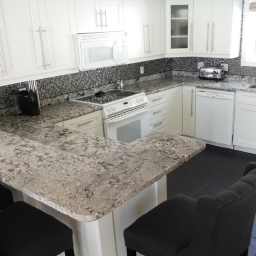 Thank you for making our Christmas a little more beautiful. You did excellent work – and that goes for the boys too.
Have a wonderful holiday season – all of you.
Monique & Rémi - North Bay
A dream come true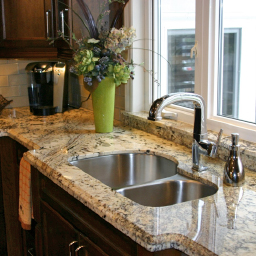 Thank you so much for helping to make our kitchen make-over a dream come true. Our granite counter-tops and window sill are spectacular.
We appreciated your great advice, your prompt and courteous service and have rarely had the pleasure of working with such a professional team dedicated to COMPLETE client satisfaction.
Len & Michèlle - Sturgeon Falls